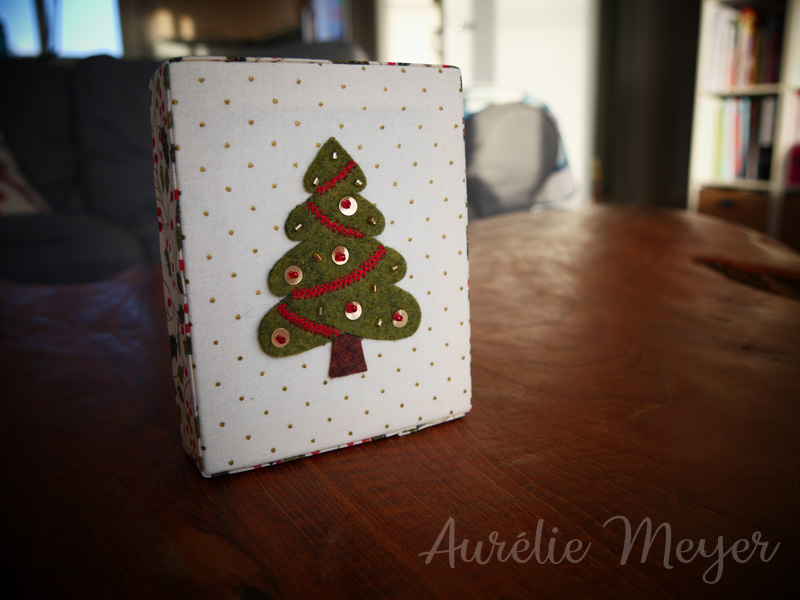 Embroidery Pattern : Christmas tree / Patron de broderie : Sapin de Noël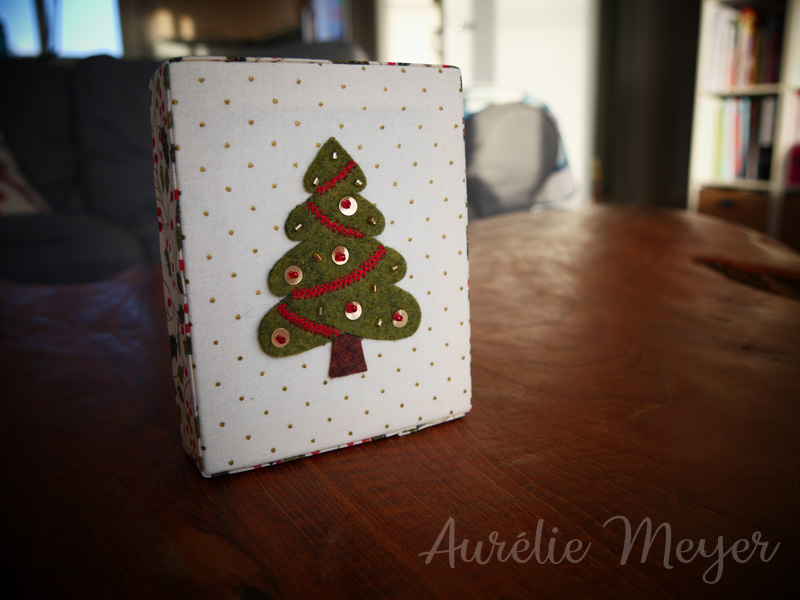 En ce temps de l'avent, je vous propose le patron d'une petite broderie simple et rapide à réaliser. Il vous faut : de la feutrine vert, de la feutrine marron, du fil à broder, des sequins et des perles de rocaille.
In this advent time, I propose you to realize a small and simple embroidery. You will need: green felt, brown felt, embroidery thread, sequins and seed beads.
Dans un premier temps, imprimer le patron et découper la feutrine. Coller vos deux formes sur votre tissu de fond. J'utilise un bâton de colle ordinaire.

First, print the pattern, transfer it and cut the felt. Then, glue the felt on your back fabric. (To glue I use a normal school glue).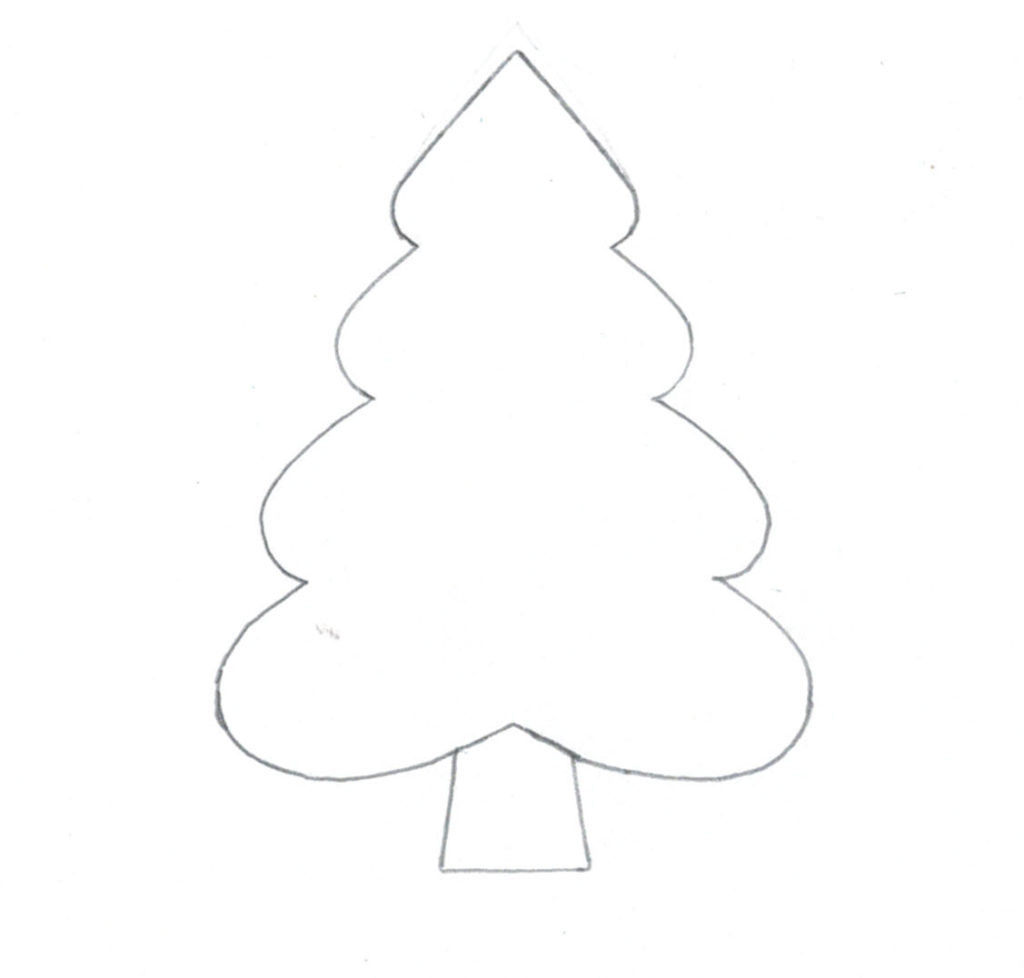 Puis broder les guirlandes à l'aide d'un point de mouche (fly stitch).
Then, embroider the tinsels with a fly stitch.
Vous pouvez ensuite ajouter vos sequins, qui seront maintenus à l'aide d'une perle de rocaille. Vous pouvez ajouter d'autres petites perles pour décorer.
You can fix your sequin with a bead, and add little beads for decoration.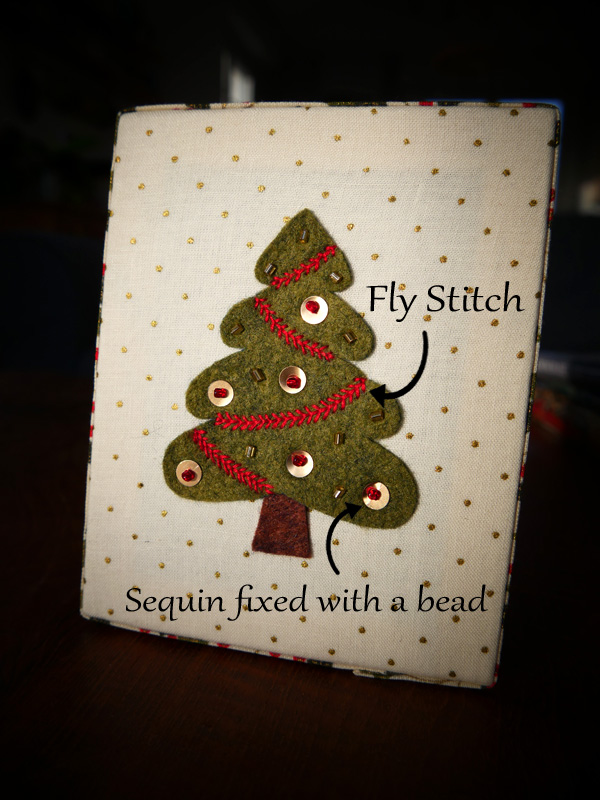 Si vous poster une photo de votre sapin réalisé à l'aide de ce patron, sur internet (blog, réseaux sociaux…), merci de faire un lien vers mon site internet. Vous pouvez aussi poster une photo de votre réalisation dans les commentaires de cet article, je serai heureuse de voir vos réalisations. Merci.

If you post a picture of your Christmas tree realised with this pattern on internet (blog, facebook, Instagram…), please just add a link to my website. You can also publish a picture of your embroidery in the comments of this post, I will be happy to see your realisation. Thank you.