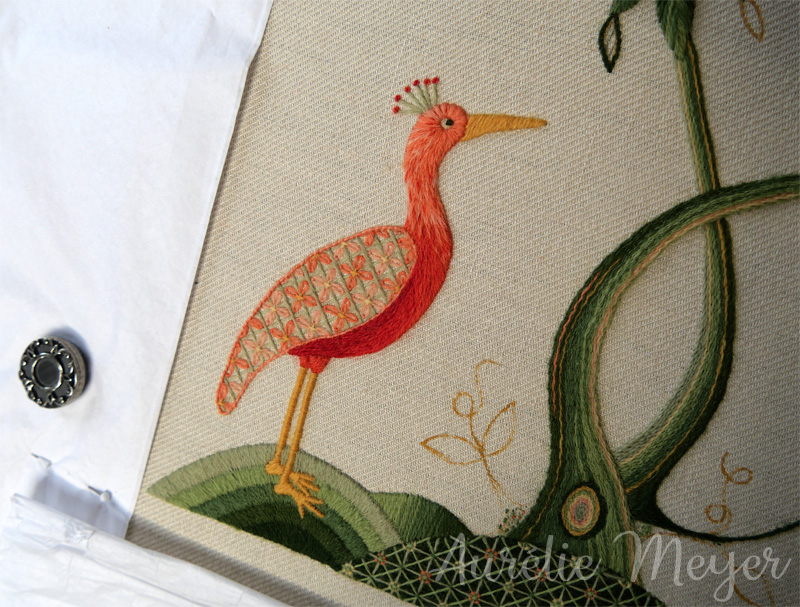 RSN Certificate, Jacobean crewelwork, la grue / the crane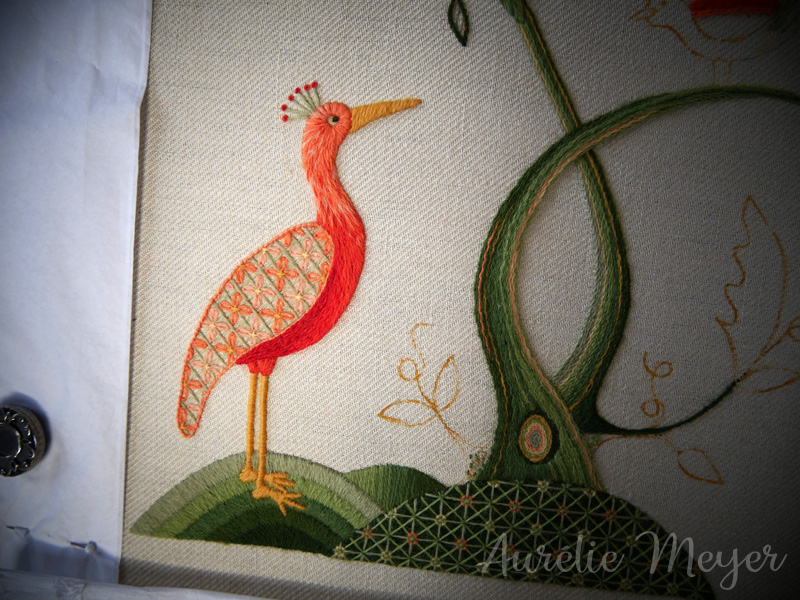 Le corps de la grue est fait d'un passé empiétant. L'aile est un point de treillis rempli d'un point de bouclette pour créer les fleurs. Le bec, les cuisses et les pieds sont fait d'un passé plat.

The crane's wing is made with a trellis, inside the trellis is a detached chain stitch. The body is made with a long and short stitch. The beak and the feet are made with a satin stitch.