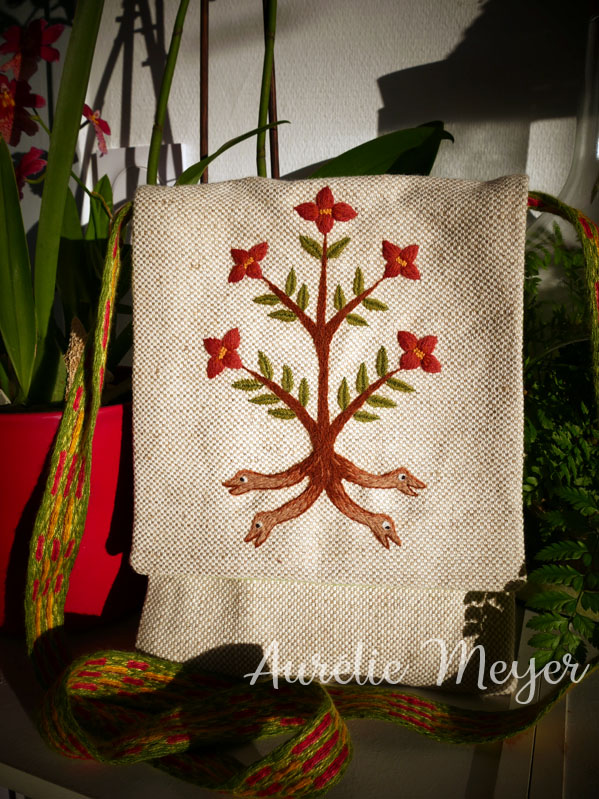 Broderie médiévale : Mandragore / Medieval embroidery : Mandragora
J'ai cousu et brodé ce sac pour ma fille qui aime beaucoup la littérature fantastique. Elle est aussi très intéressée par les plantes sauvages et médicinales. J'ai dessiné le motif en m'inspirant d'une série d'enluminures italiennes extraites de "l'herba itimo birancho", manuscrit du XVème siècle.
I sewed and embroidered this bag for my daughter who loved fantastic literature. She also interested in medicinal plants and wild plants. To create the design, I was inspired by illuminations from an old Italian manuscript, from the 15th century, called "l'herba itimo birancho".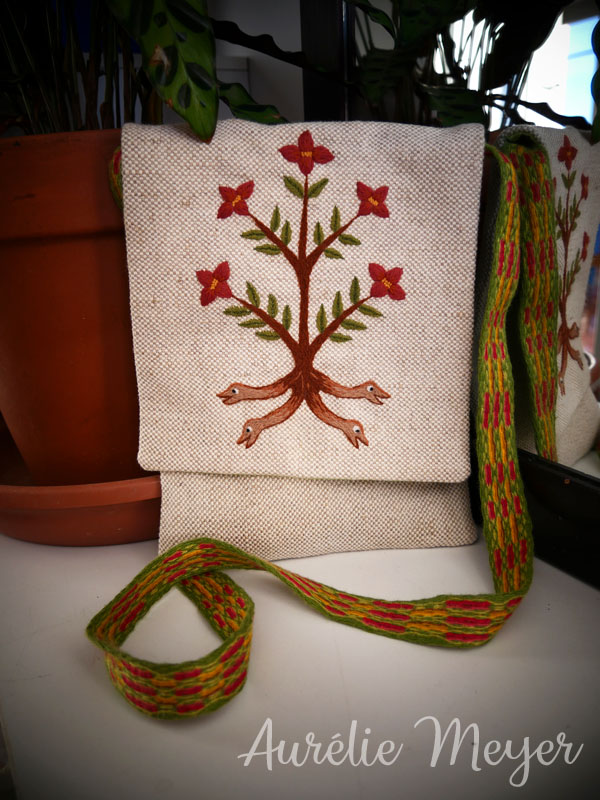 Comme toute ma série de broderie médiévale, j'ai utilisé du fil de laine, sur une toile lin. Parcontre j'ai été plus aventureuse dans le choix des points de broderie et du coup moins historique vu que j'ai utilisé en plus du point fendu (tronc et racines-serpents), du passé plat rembourré pour les pétales, des points de noeuds pour le coeur des fleurs et un point de feuilles pour les feuilles.
As usual for my medieval embroideries I used wool on linen. On the other hand, I was more creative with my choice of stitch, and therefore less historic. I used split stitch for the trunk and the snake roots, padded satin stitch for the petals, french knots for the middle of the flowers, and fly stitch for the leaves.