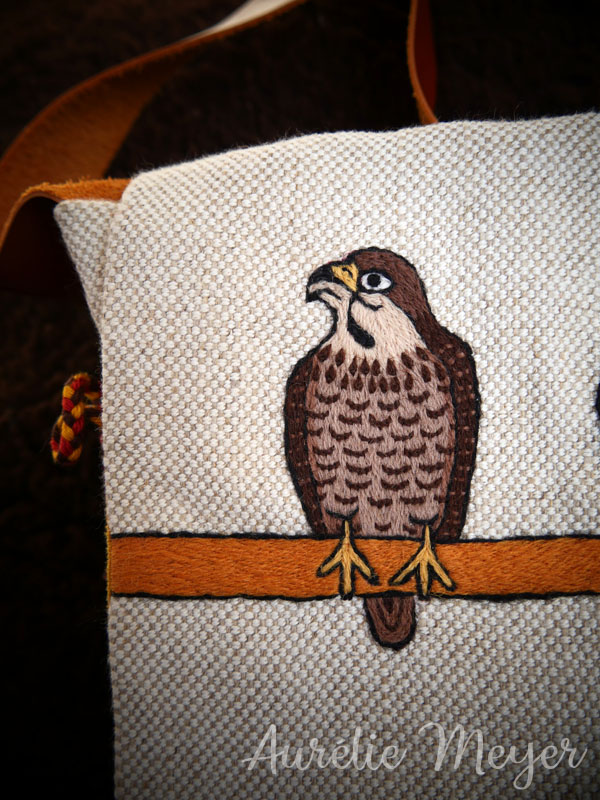 Broderie médiévale : les faucons / Medieval embroidery : falcons
Ce sac a été réalisé dans une toile épaisse de lin et coton. La lanière est en cuir. Le bouton fait main est en bois de noisetier, un symbol viking y est gravé dessus.
This bag is realised in an heavy linen and cotton fabric. The button is made in hazel wood, with a viking symbol on it.
Pour créer la broderie je me suis inspirée des magnifiques enluminures extraites de la copie française (début XIVème) de "De arte venandi cum avibus" (De l'art de chasser au moyen des oiseaux), manuel de fauconnerie rédigé en latin par Frédéric II du Saint-Empire pour son fils Manfred au XIIIe siècle (de 1241 à 1248). Le manuscrit comportent des centaines d'enluminures d'oiseaux, de quoi trouver l'inspiration pour de nombreuses autres broderies.
The design of my embroidery is inspired from a medieval manuscript about the art of falconry. Inside we can find hundred of birds illumination. It's really nice and a great source of inspiration.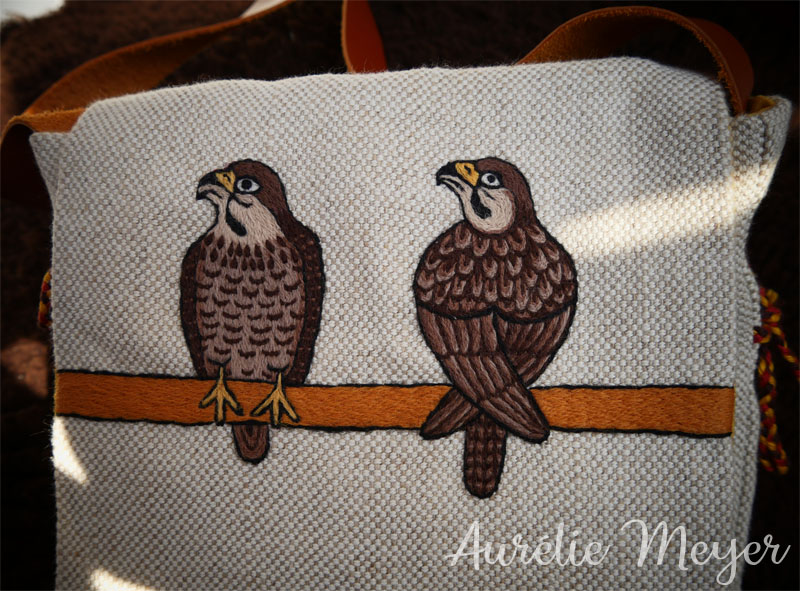 La broderie est réalisée uniquement au point fendu, en fils de laine. Je suis heureuse du rendu, surtout au niveau du plumage, qui est très proche de l'enluminure.
The all embroidery is realised with split stitch, with wool thread.